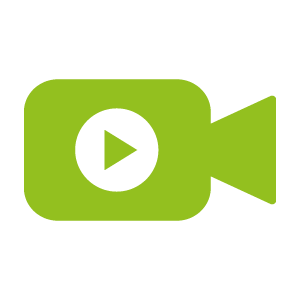 LIVE STREAMING SOLUTIONS!
TRUSTED BY FLEETS ACROSS THE UK
UTS Fleet camera solutions are trusted by fleets across the UK to provide the highest standards of protection and compliance.
Delivering the perfect combination of reliable hardware, intuitive software and first class support we work with our clients to improve processes, safety and reduce the costs of claims and damage to their business.
INCREASE PRODUCTIVITY
Live minute by minute positions
GPS journey reports
Monitor drivers behaviour
Utilisation information
REDUCE COSTS
Monitor fuel efficiency
Optimise maintenance frequency
Eliminate unauthorised usage
Lower insurance premiums
ADDITIONAL OPTIONS
Incident Camera Video
Live Camera
Driver ID
Smart Phone App
CANbus
Fuel monitoring
Business private milage
TACHO
Automated collision alerts
FNOL reports
UTSview 4G cameras are the next generation of mobile CCTV, featuring multi-channel external and internal camera solutions with 1080p HD recording capability to a tamperproof storage with full remote access capable of over 1 months worth of footage*.
KEY FEATURES
Multi camera installation 

Video on demand

Accident Management

Non fault claims

HD Footage

Tamper Proof casing

Telematics supported
One of our most innovative technologies.
Add HD evidence to crash/incident reports, enhance driver behaviour reports with in-car real-time video analysis and remote video downloads on demand. Our camera solution comes with optional dual camera and audio options. Our insurance approved grade cameras can provide automated collision alerts and automatic* FNOL reports.
SAFETY
Driving ability and standards
Driver concentration and fitness to drive 
PROTECTION
Spurious, inflated and fraudulent claims
Unjustified personal injury claims
Deliberate and accidental vehicle damage
Company brand and image
COMPLIANCE
Insurance subjectivities
Site compliance and access rules
Health and Safety executive guidelines
Company policies and procedures 
Responsive and reactive which allows us to excel in the service
UTS have provided us with a number of telematics variations to meet our business needs. We have full TACHO and tracking visibility for UK and European journeys with the effective management of our all our trailers too. The service they provide is great only using experienced engineers. They are responsive and reactive which allows us to excel in the service we provide our customers.
Dean Cross  |  Managing Director
I would fully recommend without any hesitancy
UTS have fitted tracking which has given us great visibility of our operations including accurate fuel usage and live TACHO information. I would fully recommend UTS without any hesitancy.
Julian Hill  | 
Transport Manager
Reducing overtime and saving 40 hours week in wages
UTS provide Maxoptra's scheduling software and tracking technology. This has dramatically improved our processes. We have cut administration by approx 2hours per day and increased efficiency of our drivers thus reducing overtime and saving 40 hours week in wages.
Dan Falshaw  |  Transport Manager

The functionality is simple and and reliable
We have found UTS View an excellent camera solution. It enables us to have the visibility and control to oversee any course of events by alerts and simple downloads streamed directly into the office. This solution doesn't require time consuming SD card maintenance, the functionality is simple and and reliable which is what we need with such a large fleet to manage.
Simon Smith  |  Plant & Transport Manager
The system is a very effective and a crucial tool
UTS provide our vehicles technology which helps manage our vehicles and driver behaviour. As a responsible Haulage business, compliance and Health & Safety of drivers and other road users is paramount. The system is a very effective and a crucial tool for our business processes and our FORS membership.
J Ressell  |  Director
UTSview Live offers fleet operators unrivalled information vital in the monitoring of goods in transit and driver behaviour. Stream live and historic footage from multiple cameras into the telematics portal. Whether you require a FORS solution, multi-camera recording system or an integrated video telematics package, UTS Fleet are here to provide the right solution for your business.
WHAT IT INCLUDES:
Stream up to 16 HD camera feeds

Secure Storage

Remote access

Telematics reporting

Event Trigger

Add to existing solution…
UTS support packages connects your fleet camera system to our technical team.
This allows you enhanced support and remote identification and diagnostics of faults and incidents. Proactive service response is available as past of the support package. This ensures any issues are resolved quickly and efficiently.
Mobile apps are available so you can view your fleet anytime, any device anywhere!
NO MORE TIME WASTED CHASING PAPERWORK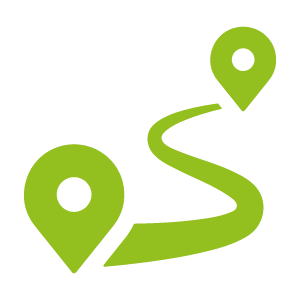 MANAGE YOUR FLEET EFFECTIVELY