Whether you require a FORS solution, multi-camera recording system or an integrated video telematics package, UTS Fleet are here to help.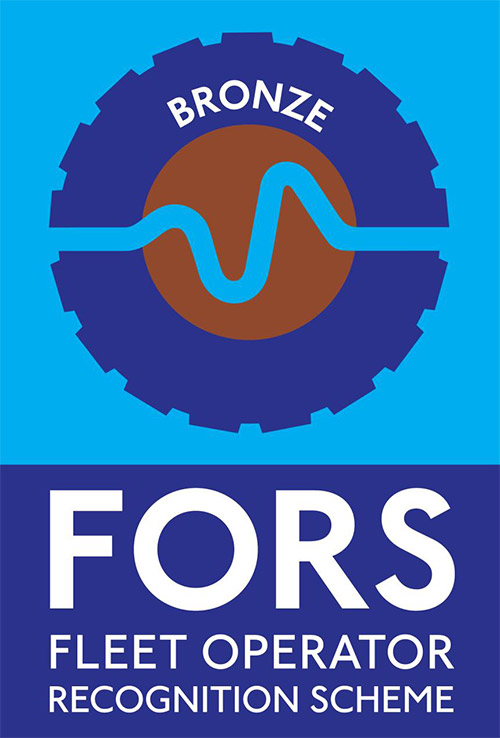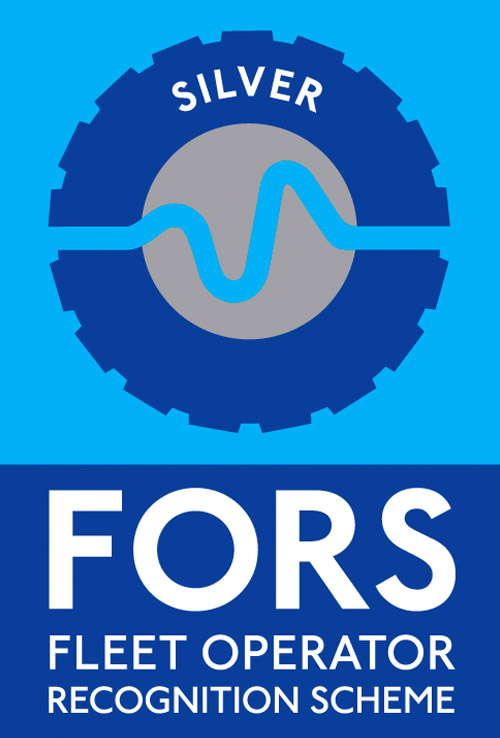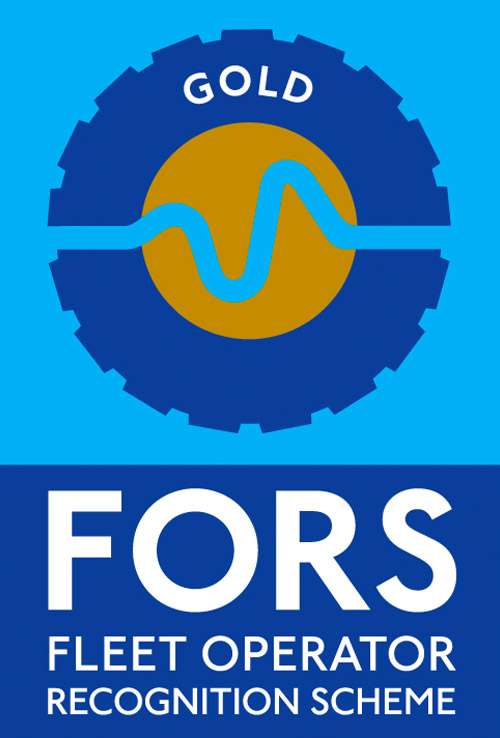 With its aim to constantly improve safety on UK roads.
FORS is constantly evolving and is closely linked to the CLOCS, Crossrail, HS2 and Direct Vision standards. The latest Version-5 standard came in to effect in Jan 2019 and brings new mandatory requirements.
The table shown summarises the equipment needed for each vehicle weight class to comply with the FORS Silver standard in accordance with the latest specification.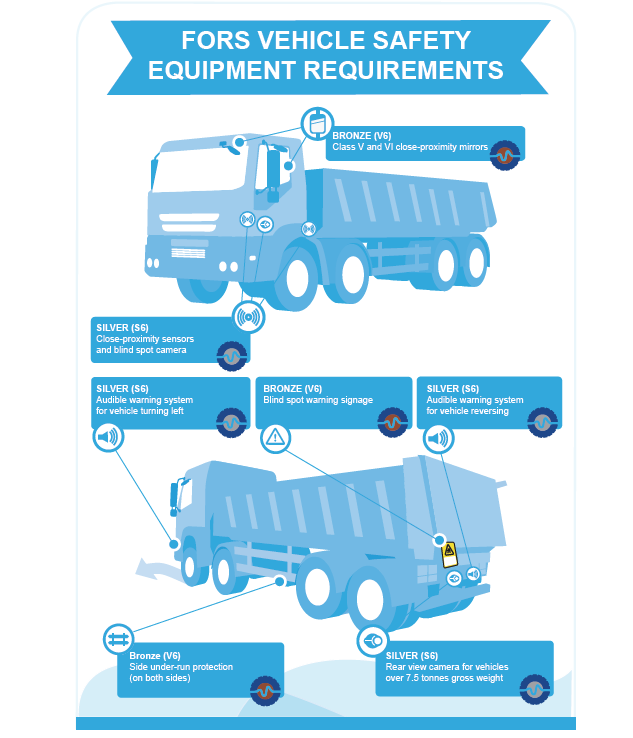 At FORS bronze level there are no requirements to fit product but there is a time limit set at which operators should progress to FORS silver level.
CLOCS and FORS are aligned at FORS silver level, where safety equipment becomes mandatory, so the requirements are the same whichever specification you are looking at. However FORS Gold has additional requirements.
Up until a few years ago, there were ten different vehicle specifications with varying requirements and confusion in the industry was apparent. Today CLOCS and FORS are the main specifications for road going vehicles although there are a few exceptions including the Skanska vehicle safety specification and the High Speed Two (HS2) vehicle standards. Despite this, it can be a minefield for operators to work out exactly what is required.
Fortunately at UTS Fleet, we can offer expert advice to help you to become compliant with all specifications.
For help and advice contact UTS Fleet on
01299 382400
TFL HGV Cycle Safety video
Truck driver's blind-spot and cycling
CLOCS - construction logistics and cycle safety
FORS AND CLOCS: COMPATIBLE COMPLIANCE